Travel to Busan, Ulsan and Gyeongju
Being a university student in Korea can be really stressful: final exams, presentations and group project deadlines all pile up before Christmas. That's why some friends and I decided to reward ourselves with a short Korea-travel trip to Busan, Ulsan and Gyeongju after finishing all our school duties.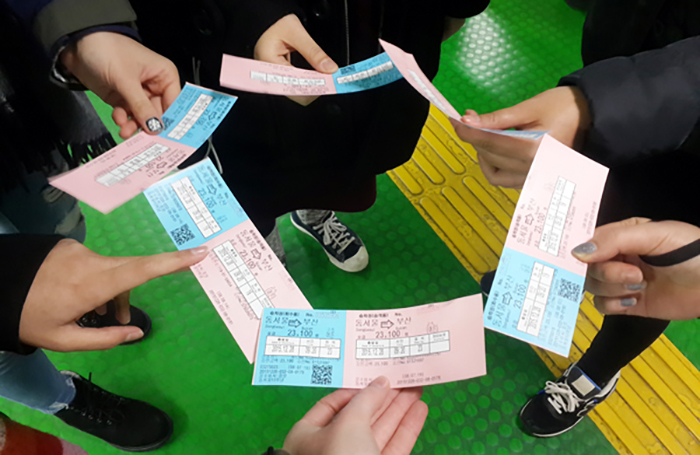 We took the bus from Seoul to Busan on our first day. We started fairly early so that we would still have time to enjoy ourselves in the city after a five-hour bus ride.
Our first stop, after taking the subway, was the Busan Gamcheon Culture Village (부산 감천문화마을), a truly beautiful and colorful place. We were really extremely lucky with the weather, too. Only the sea wind was awfully cold.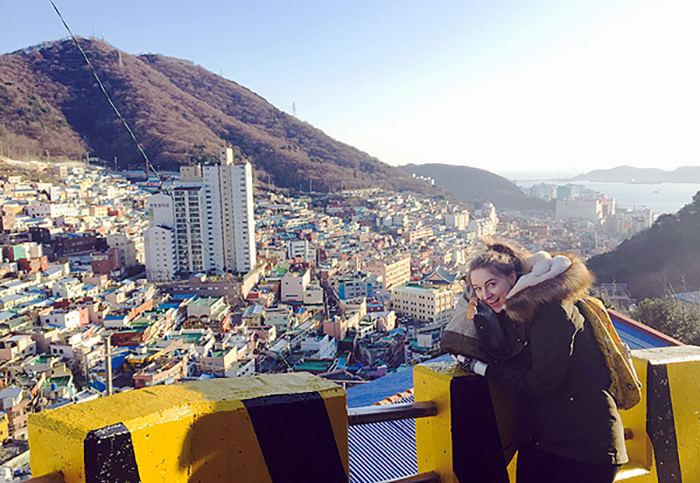 Walking through the Culture Village was a breathtaking experience. We snacked on some delicious street food and took loads of pictures. However, we didn't stand in line at the most popular photo spots as we would have had to wait for more than 30 minutes for just one picture. It was much too cold for that!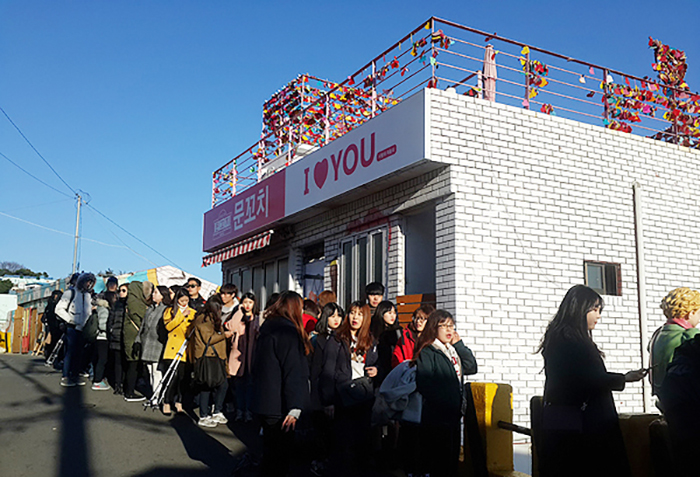 Afterward we took a bus to the market area of the city and walked around the Gukje Market and the Bupyeong Market to find our dinner, which was a delicious noodle soup.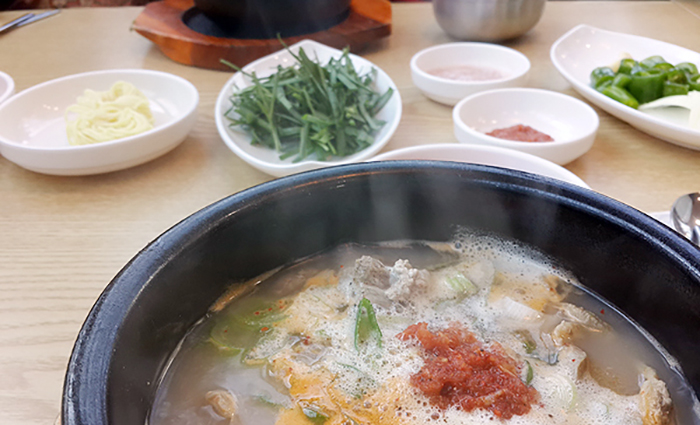 Afterward, we called it a day at a Korean sauna, a very cheap way to spend the night and to get a nice hot bath, too. It was my first time experiencing this and I enjoyed it a lot.
As we were close to Haeundae Beach (해운대해수욕장), we walked there the next morning after a breakfast of gukbab and played around the shore for hours. Unfortunately, it was much too cold to go for a swim, but we enjoyed our time there nonetheless. The weather was extremely nice on this day, too, so we had lots of fun taking silly pictures together.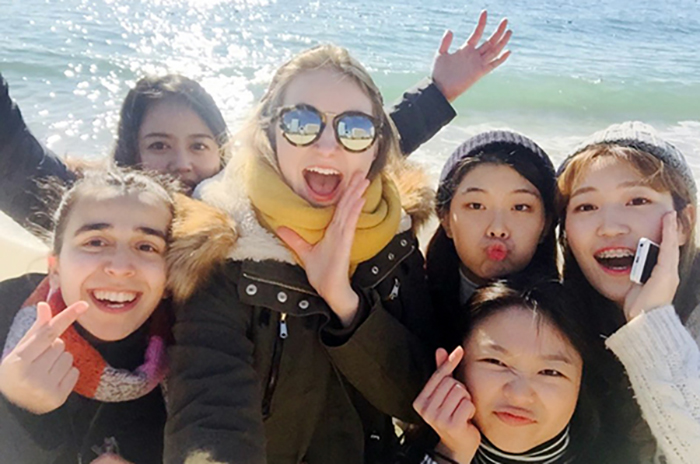 Afterward, we went for a snack of different fried foods and took a bus to our second destination, Ulsan. There, we visited a part near the sea which featured a red "Proposal Lighthouse" and other fun landmarks to play around. Watching the sun set reflected on the sea was a truly magnificent sight.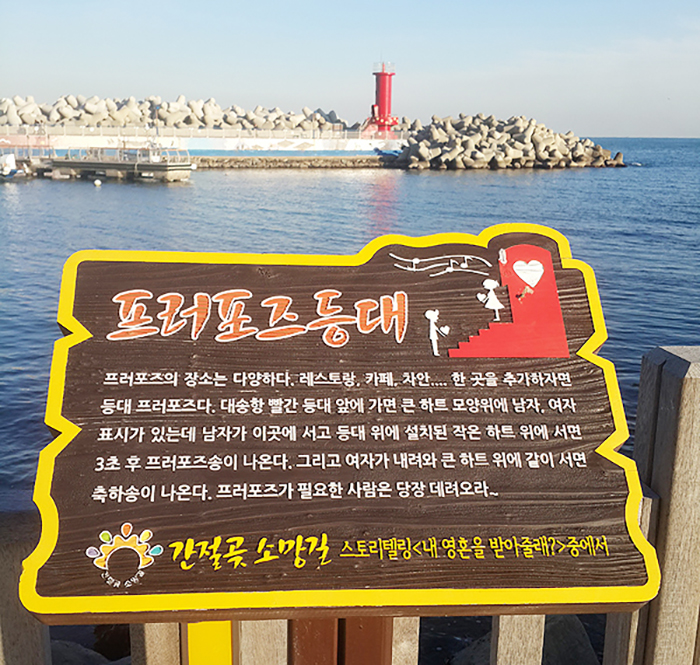 We called it a day at the house of one of our Korean friends. It was like our very own homestay! Mum's food is the best after all!
The next day, we left early for Gyeongju via bus. The city is registered as a UNESCO World Heritage site and is absolutely stunning. Not only are there many historical landmarks, but you can actually see traditional architecture everywhere, and there are no tall skyscrapers to block the view!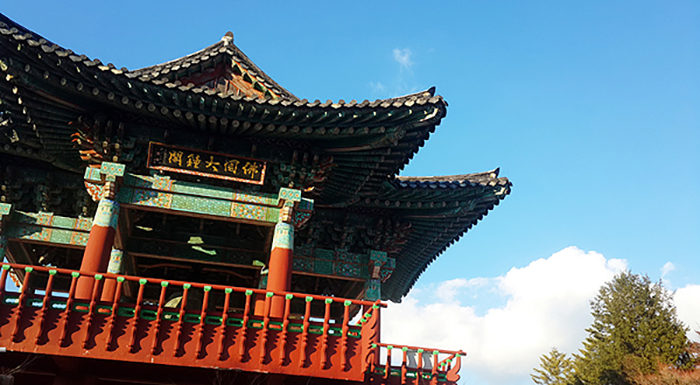 We visited Bulguksa Temple (불국사) first and enjoyed the historical feel of it. We had to hurry through it, though, to catch our bus. The next stop was the Seokguram Grotto (경주 석굴암) and it was my absolute favorite. The grotto with the Buddha statue itself was not all that impressive, but the atmosphere of the whole place was breathtaking. I rarely felt so at peace as during our time there. We were lucky enough to witness another beautiful sunset, covering the mountains and the city beneath them.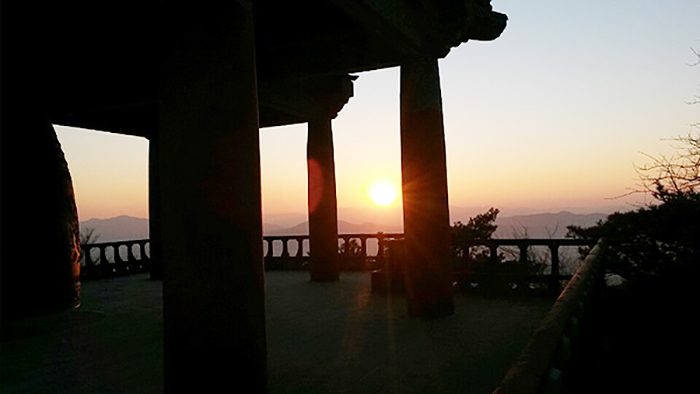 To enjoy some more of the night view of the city we headed to the Cheomseongdae Observatory (경주 첨성대), which is truly stunning at night. We had fun playing around the illuminations and taking photos. After we got a bit tired, we had dinner in an unbelievably cute restaurant that served as the living room for the family at the same time.
After that long day, we headed back to Ulsan and were happy we could stay at our friend's house for another night.
All too soon our trip neared its end. After a relaxed start to the day and some adventuring in Ulsan, we took our bus back to Seoul. We actually had to take the subway for one long hour to get back to our part of the city, so we spent the countdown to New Year's Eve on subway line No. 2. That didn't stop us from celebrating!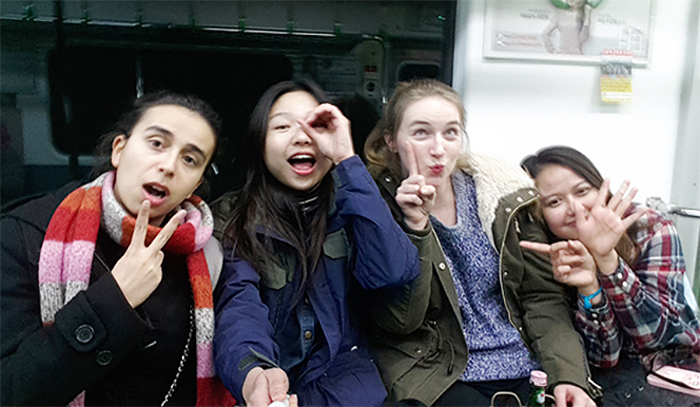 I hope to travel more around Korea soon. Until then, I hope everyone is having a good start to their new year and I hope all your wishes come true!
By Elena Kubitzki
Korea.net Honorary Reporter
Photos: Elena Kubitzki